Last weekend (June 8), Lac Hong University had a wonderful night with the Final of TheFace NNA 2019 Competition organized by the Union - Student Association of English Language Department. The top 10 best contestants not only show off their talents and impressive "outfits" but also confidently step on the red carpet of the campus 2- Lac Hong University.
The final night was attended by Dr. Lam Thanh Hien - Standing Vice Rector; Dr. Nguyen Vu Quynh - Vice Rector; Mr. Tran Tien - School Student Association President and Mr. Nguyen Duc Duy Tan, MA - Secretary of the Youth Union - Head of the Organizing Committee.
The 10 best contestants went through 5 bravery rounds with many organisers' challenges such as introduction round, branding photos to participate in the finale. Getting ideas from The Face Vietnam competition, TheFace NNA 2019 Finals spread the message: "WE BELONG TOGETHER. WE ARE NNA ". This is a contest that receives a lot of attention from the students of the English Language Department as well as the students of Lac Hong University. The contest showed the unique highlight of students of the English Language Department, from candidates to examiners using English, the language that you are studying.

The criteria of the contest are to find outstanding students with good foreign language skills and good stature representing the overall image of students of the Faculty of English Language. Therefore, the finale of TheFace NNA 2019 was opened with the catwalk performance and impressive introduction of the top 10 contestants. Through the Catwalk competitions, individual costumes, evening dresses, the top 3, in the end, conquered the judges with their talents and efforts. In the end, the female student Le Thi Quynh Huong excellently won the Champion Prize with two runners-up, male students Pham Trong Khang and Nguyen Bao Nguyen.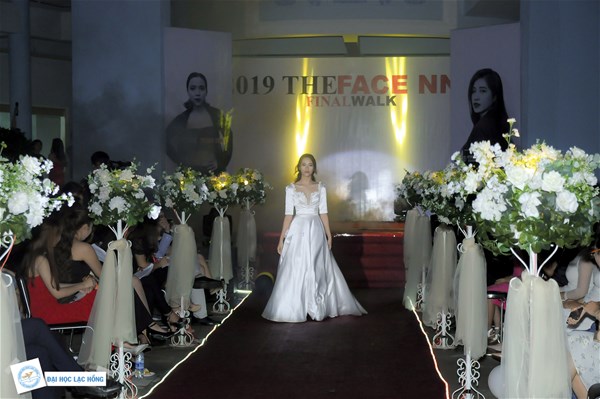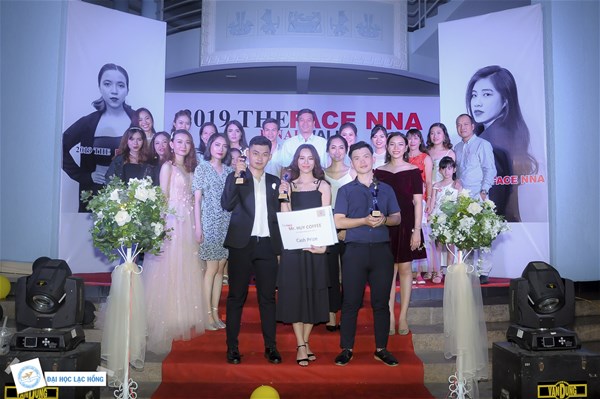 TheFace NNA 2019 is considered a useful and new playground for students, the ingenuity of the Union - Student Union of Faculties when integrating entertainment activities with promoting specialized communication skills for the student, through which, it creates a link between faculty students with the impressive slogan "WE BELONG TOGETHER. WE ARE NNA ".