We all know English is a global language and foreign language development for children should be focused. Foreign language is an important condition for children to access and update knowledge sources from all over the world. Up to now, Vietnam has also started to use English more commonly. It seems that English has become a useful travel ticket to help children confidently communicate and freely explore diverse colors from other cultures. Language development is of great importance especially for children from an early age because language directly affects children and helps children develop more comprehensively.
Today, many parents have been letting their children learn English from a young age. In addition to teaching your child to learn English at home, it is also very important to find a prestigious and quality English center for your child. Parents, regardless of their enthusiasm, cannot spend enough time accompanying their children along the path of education. Therefore, finding your child a reputable place to improve your child's English is extremely necessary. Over the years, foreign language centers are where many parents have peacefully sent their children.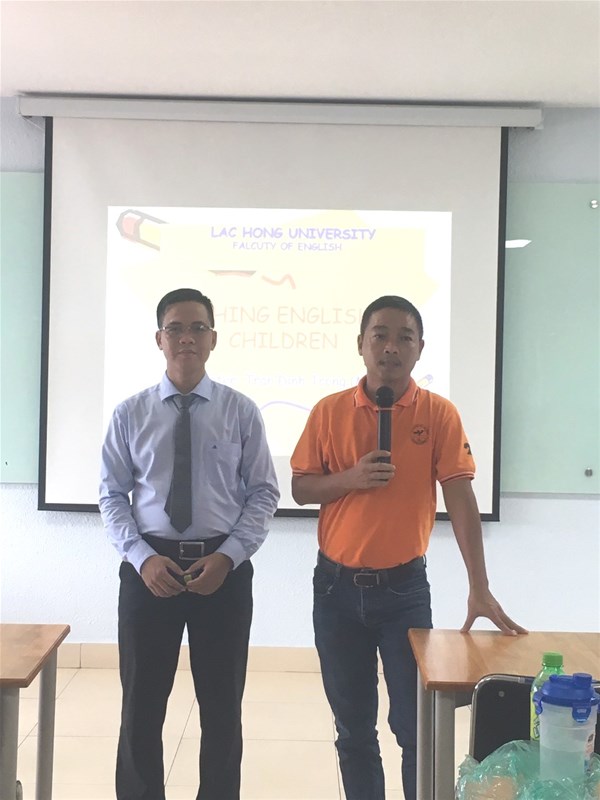 Foreseeing the above demand, now many English language students have come to work teaching English to children at foreign language centers in the province. In order to help final year students in the department know how to apply to be teachers at English language centers and acquire some skills when teaching children, the Faculty of English Language has organized a seminar on Teaching English to children presented by Mr. Tran Dinh Trong, MA - Director of Le Anh Foreign Language Company Limited, which took place at 13:30, Saturday, May 11, 2019 at room D503, Campus 2, Lac Hong University.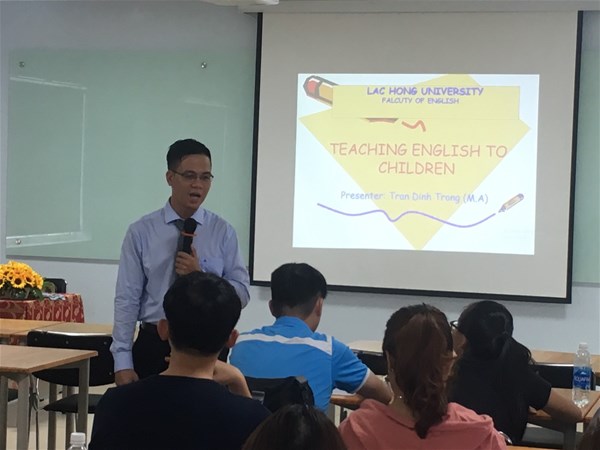 The seminar was attended by Mr. Pham Thanh Binh – in charge of the Internship program of the Faculty of English Language and more than 100 students currently studying in the 4th year of the Faculty.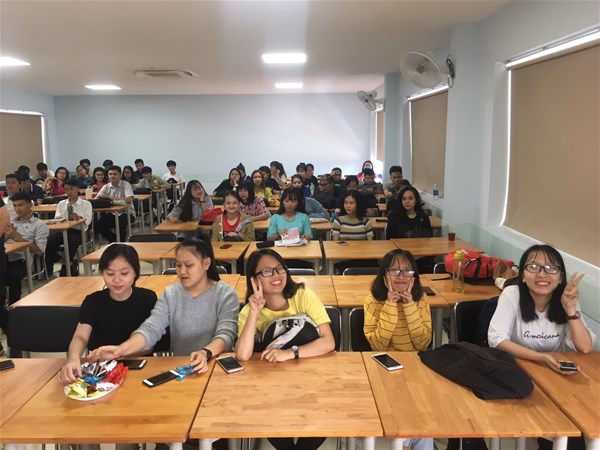 Throughout the program, the students were briefly introduced to the characteristics of teaching English to children, the advantages and disadvantages of this job. In a joyful and comfortable atmosphere of the seminar, the students were enthusiastic in participating in all program activities.