Recently, on November 29, 2020, the Faculty of English Language held a ceremony to summarize and award Bachelor of English Language Diploma to more than 70 students from the cohort of 2015 and other courses. The ceremony was solemnly held at the Golden Palace Convention Center. Attending the ceremony were representatives of the Board of Directors of Lac Hong University and leaders of faculties, departments, and centers throughout the school.
Speaking at the ceremony, the outstanding teacher - Dr. Nguyen Thi Thu Lan - Vice Rector of the school acknowledged the efforts to complete the teaching work of the faculty with the whole school in the context of the world facing Covid. -19, At the same time, she emphasized the role of English in the period of international integration and the importance of updating and innovating teaching methods. The Vice Rector also instructed the leadership team and lecturers of the faculty to always strive to fulfill the teaching and student-care tasks, and thanked parents for their trust of sending their children to the Faculty of English Language in particular and Lac Hong School in general. Ms. Thu Lan also thanked the businesses for their support of scholarships and internships and visits to Lac Hong students.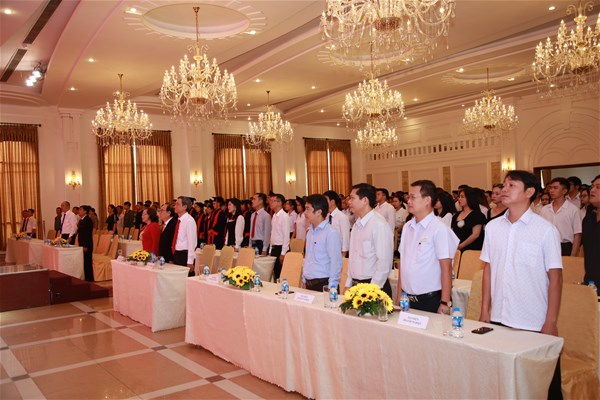 This is an important ceremony, marking a turning point in the new graduates of English language. Up to now, this is the 18th ceremony since the first bachelor's degrees in English in 1997 graduated from Lac Hong University.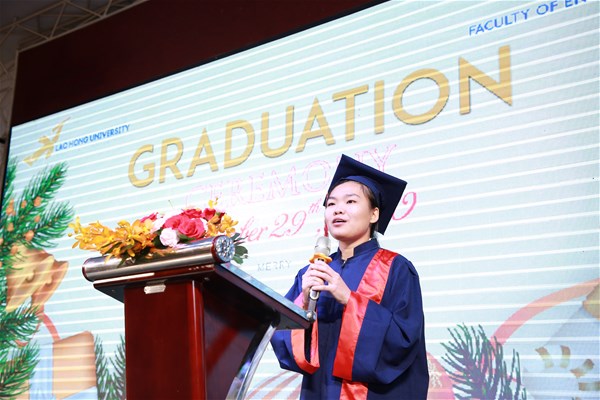 ​​​