As we know IELTS stands for International English Language Testing System which includes 4 skills: Listening, Speaking, Reading, and Writing. IELTS is the most popular and important English proficiency test for the purpose of studying, working, and settling with more than two million test takers around the world.
Realizing that importance as well as with the desire to standardize the faculty, the Faculty of English Language organized a series of seminars "GEARING UP FOR THE IELTS". This is a series of seminars to be held on October 30 and November 6, 2020. The seminar shares basic information about the IELTS exam as well as advanced techniques for taking the 4-skill test. Listening, Speaking, Reading, and Writing Skills.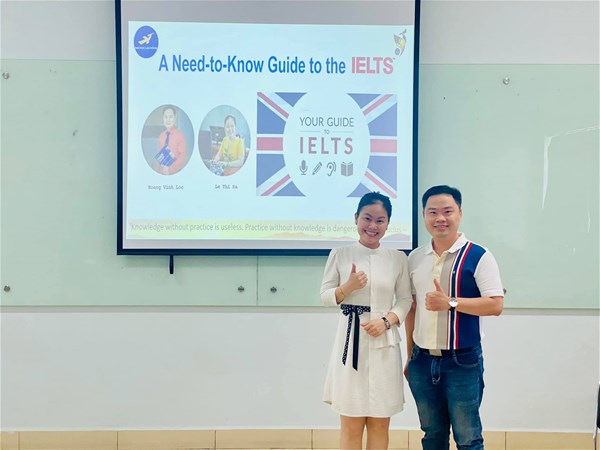 Contributing to the success and effectiveness of the workshop, it could not be denied the enthusiastic and useful sharing of two lecturers Hoang Vinh Loc and Le Thi Ha. They are considered as two lecturers who have had much experience in taking part in language proficiency tests.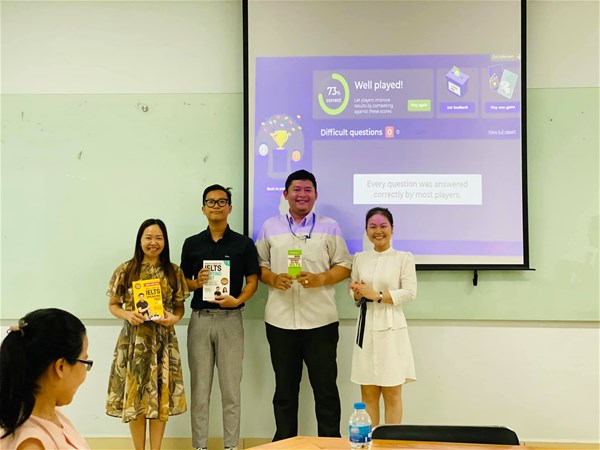 It is known that after this series of seminars, teachers of the English Language Department will take part in the IELTS exam held in December.